---
Do manatees have fingers on their face? (Click here to view a video clip)

Humans don't have fingers on their face, but manatees might! Their vibrissae (or facial whiskers) may be as sensitive as our fingers. The manatees at Mote have been trained to use ONLY their vibrissae, not sight, to select which target of the two has the wider grooves and ridges. The "hitch" is the manatees have to wear a blindfold!
---
The manatees have been trained to wear a blindfold. . .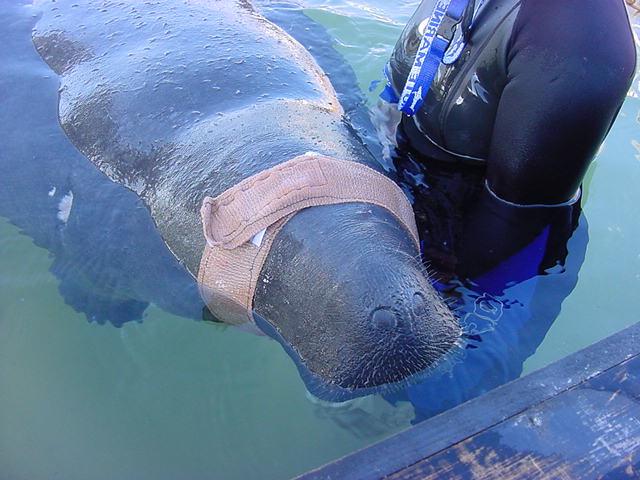 They then need to feel two different targets. . .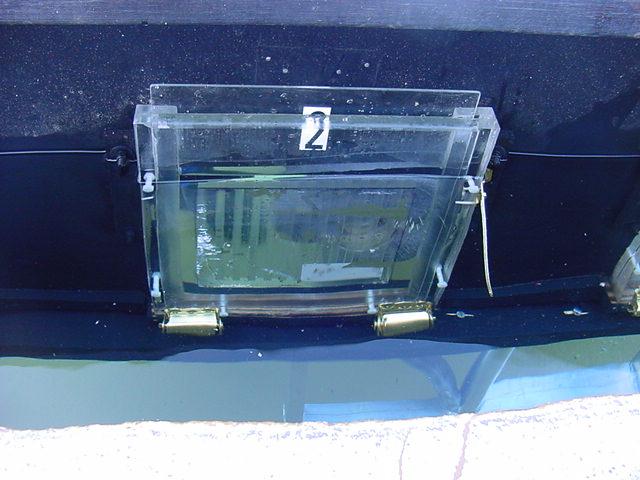 and select the wider striped target by depressing it!